The ADINEO solution is business process enabled. This business process approach applies in the whole business suite in a
completely integrated manner
. This drastically simplifies and accelerates compliance and maintenance activities. The ADINEO core engine then makes the link between business process design and the IT part of authorizations and users setup in your information systems. Everything has been designed to make you control and understand what you do, and ensure that what you understand is what is actually setup in your systems.
Business process modeling functions enable you to simplify the creation and customization of your own business rules. You also have the ability to link the business process repository with the business blueprint you use for your ERP systems thus ensuring business governance will be coherent across your company.
The business risks and controls repository is fully integrated with your business process model. You do not define the risks and controls at the level of "transactions" but at business process level. ADINEO makes an automated link with "transactions" or any IT relevant item that is used in your ERP systems. This means that your business repository will not be linked to a single ERP system, but is applicable to your whole system landscape.
You have the ability to set the criticity level of every business risk you define, which will in turn apply to every user that reveals an occurrence for this business risk. This is of particular relevance for
on-going compliance
and
remediation
processes.
Extended reporting facilities and views guarantee that you always know what is applied in your systems. Your business processes and business rules are easily auditable by external auditors and / or by your internal audit organization, without the need for them to spend costly hours to look at the detail level of IT items in your system.





Business risks and controls documentation is embedded in our solution either through direct documents attachment and / or integration with content management systems.

Quick Business Repository highlights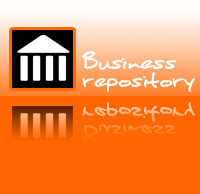 Simplified business rules customizing for easy control and deployment
Compliance topics are primarily business topics. Critical and sensitive business areas should be secured whatever the ERP system. At the same time, the defined rules should be defined once, for the whole ERP systems landscape.

The business repository is release dependant, providing you with the ability to make it easily evolve in time, while keeping track and history of all previous releases. You also have the possibility to compare different business repository releases.
The business repository of ADINEO is the entry point for companies to model, customize and deploy central governance across their ERP and applications landscape. It contains the business rules (including SoD rules) to be applied in your systems and the associated business risks and controls documentation.
ERP system independency for maximized efficiency
ADINEO resides outside the ERP systems to ensure separation between the systems that support your business processes from those that support compliance and security functions. ERP independency is crucial because the business rules you define, the business risks and controls you document to ensure compliance in your company globally should not change from one system to another. Mixing IT considerations with business considerations is the well-known mistake that in-turn make your compliance projects and maintenance a nightmare. ADINEO provides you with the solution that will help you not to miss the point.
Setting the business foundations for compliance is a mandatory step for achieving sustained ERP systems controls. This of course includes Segregation of Duties framework definition.
Starting remediation or authorizations re-engineering projects without this pre-requisite fulfilled is a waste of time that will push your organization into a never ending audit-remediation cycle process.
The purpose of the ADINEO business repository is to help you not to miss the point: defining a business governance for security and have it efficiently deployed in your whole ERP systems landscape.
Most solutions on the market provide 2x2 SoD Matrix, most often IT oriented or including IT detailed level that is ERP dependent, and in some cases even ERP release dependent. ADINEO has developed a business oriented approach to SoD definition, including critical business processes management, which help you gain significant time and effort in defining a well-controlled and understandable framework. IT relevant objects are put under controlled using an easy, powerful and innovative classification methodology, totally integrated with the business process design that you customize in the solution.
Central business framework, easily customizable and deployable business rules and risks / controls library.
ADINEO designed it.
Solutions > Business Repository

Copyright 2005-2006. ADINEO. All Rights Reserved.